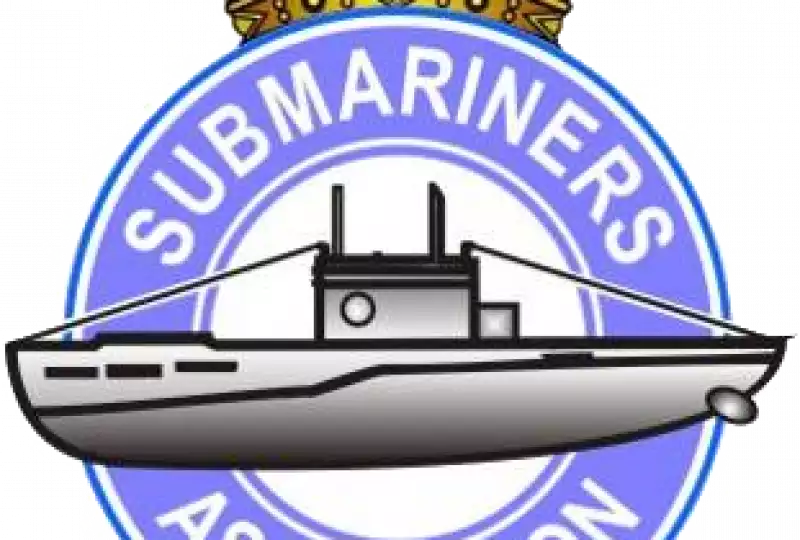 Submariners Association AGM/family weekend 24
156
156 people viewed this event.
AGM/FAMILY WEEKEND 2024
The Family Weekend including the AGM for 2024 will be held at the Stormont Hotel Belfast.
Thu 21 – Mon 25 March 2024. The AGM will be on Saturday 23 March.
General

The address of the hotel is the Stormont Hotel Belfast, Upper Newtownards Road, Belfast, BT4 3LP.
BLUE LIGT CARD
A card with a massive network with discounts for Serving Personnel and Veterans. I believe that Stena Line Ferries have a substantial discount on ferries between Cairn Ryan and Belfast.
The cost of the card is £5 for 3 years.
If you go to the website below their you will find details on how to obtain a card
BELFAST GLIDER
The hotel is located minutes from Belfast City Centre. Use the "Belfast Glider"
The service runs typically from 0530hrs until midnight, with a bus every eight minutes during peak times. Dedicated bus lanes operate from 0700hrs until 1900hrs, Monday to Saturday. Standard singles cost £2.10 and returns £3.50. After that, every other journey on the Glider/Metro network is effectively free.
Free Car Parking is available within the grounds.
Accommodation
I have reserved Doubles/Twins/Singles to accommodate 180. All rooms are of the highest quality.
I cannot stress the point to much to BOOK EARLY! Bedrooms are accessed by lifts that are well maintained.
I viewed a selection of rooms and found them all to be clean, spacious and all had TV, Free Internet with Tea and Coffee making facilities.
Meals
The Thursday/Friday/Sunday/Monday evening meal will be from the "Set Menu" from their Banqueting menu.
Note: No Carvery on the Friday night.
Saturday afternoon sandwiches and will be at reduced rate of £12 pp between 13:00 – 16:00. Order through the restaurant
The Saturday evening Reunion Dinner will be a 3 course dinner:.
S1 Ham Hock Terrine
S2 Chicken Liver Pate
S3 Comber Potato and Leek soup
M1 Slow Braised Blade of Beef
M2 Roast Duck Breast
M3 Roast Cod Fillet
V Caramelised Leek & Celeriac Parcel
D1 Sticky Toffee Pudding
D2 Lemon Meringue Tart
D3 Armagh Apple Creme Brûlée
with 1⁄2 bottle of Wine per person and Port for the toast.
The Bar
I am still trying to negotiate a discount, but will not know until January 2024
Room Rates
Note all rates are per person
Make a long weekend off it with this discounted offer!
2 night package with discounts
Fri 22/Sat 23 Double/Twin DBB £88 per person
Fri 22/Sat 23 Single DBB £178 per person
Other nights without discount
Thu 21 Double/Twin £75 per person
Thu 21 Single £120 per person
Sun 24 Double/Twin £75 per person
Sun 24 Single £120 per person
Mon 25 Double/Twin £75 per person
Mom 25 Single £120 per person
Saturday night (Non Resident) Dinner
Sat 23 Dinner only £55 per person
All packages including Non-Resident Saturday Dinner includes your tot, 1⁄2 bottle of wine and port for the toast.
Entertainment
Irish Dancers
Disco
2 x 16 seater minibus available everyday between 09:00-17:00. To take guests to points of interests. A booking form will be held at reception.
SECURITY: NORTHERN IRELAND
Ladies and Gentlemen it would be remiss of me not to bring to your attention that the current threat level is set at "Severe".
Having logged in to GOV.UK an answer to the question is it safe to visit Northern Ireland:
"Northern Ireland is extremely safe for tourists to visit. In fact, it has one of the lowest crime rates among industrialised countries. According to statistics from the U.N. International Crime Victimisation Survey, Northern Ireland has one of the lowest crime rates in Europe."
Serving members should check with their security departments on restrictions.
Sa Application Form 20234 Copy(XLSX, 18.77KB)
Sa Meal Choice 2024copy(XLSX, 494.05KB)