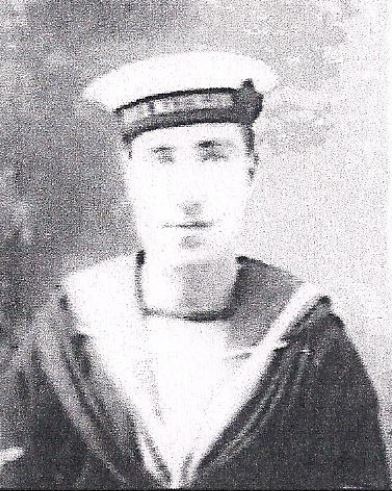 John Humphryes was born at Walworth, South London, on 5 August 1891, the eldest of three children of John Humphryes, a bass dresser at a brush manufacturer, and his wife Harriett Sophia (née Wouldham). The family moved to Braintree, Essex sometime between 1893 and 1899.
He joined the Royal Navy at Chatham on 10 October 1910 as a Stoker 2nd Class, giving his previous occupation as 'engineer's mate'. In May 1911 he was drafted to the protected cruiser HMS AEOLUS where he was employed as the Engineer's Writer, earning him an additional 6d a day during his time in the ship, and was rated Stoker 1st Class in October 1911. From November 1913 to May 1915 he served in HMS GANGES.  In June 1915 he joined the destroyer HMS MATCHLESS, part of the Tenth Destroyer Flotilla, based on the depot ship HMS DIDO. MATCHLESS undertook escort duties for the ships transporting troops to the Gallipoli campaign and then returned to North Sea duties based at Harwich. MATCHLESS struck a mine in early November 1915, badly damaging her stern, but none of the crew was injured.
John Humphryes joined HMS DOLPHIN on 18 January 1916, and was then sent to HMS VULCAN, depot ship for the Seventh Submarine Flotilla based on the Firth of Forth.  VULCAN was relieved as depot ship by HMS HEBE in June 1916, and in September 1916 the Seventh Flotilla was re-titled as the First Submarine Flotilla, but continued in its local defence duties on the Forth. During this period, the only submarines to serve continuously with the Flotilla were C23, C24 and C25. 
On 17 December 1916, Humphryes was transferred to the books of HMS DOLPHIN with the annotation 'Discharged Sick Quarters (Enteritis)'.  On 18 January 1917 he died from appendicitis in the Royal Naval Hospital at Edinburgh.  He is buried at Braintree Cemetery.