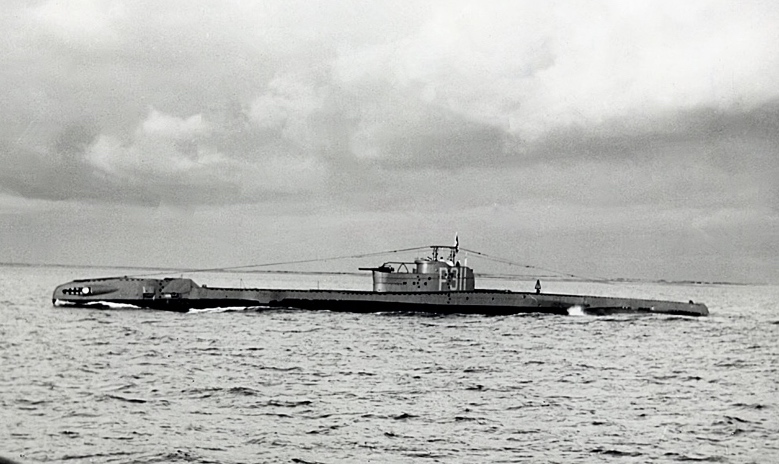 HMS P311 (Commander R D Cayley) sailed from Malta on 28 December 1942 carrying 'human torpedoes' for Operation PRINCIPAL, the attack on Maddalena Harbour, Sardinia. She apparently failed to reach the rendezvous as her human torpedoes were never launched and took no part in the attack. Wireless messages were received on 30 December, but no subsequent news was received. P311 was due to have returned to Malta on 8 January 1943. It seems probable that she struck a mine; there were no survivors.
In May 2016 the Royal Navy announced that it was investigating a wreck found close to Tavolara Island by diver Massimo Domenico Bondone on 21 May 2016 which Bondone had identified as P311. Bondone reported that he made the identification based on the wreck having three chariots strapped to her hull. The vessel is reported as being in good condition and pictures have been released of the underwater wreck. It is reported that only the bow is seriously damaged which would tend to confirm that it was a mine explosion which sank her.
The submarine had been due to be named HMS Tutankhamen, after the Egyptian pharaoh, but it was lost before it could be officially named.
---
This link to ww2wrecks includes some family details following the discovery of the wreck.
PEOPLE WHO DIED WHILE SERVING IN THIS UNIT