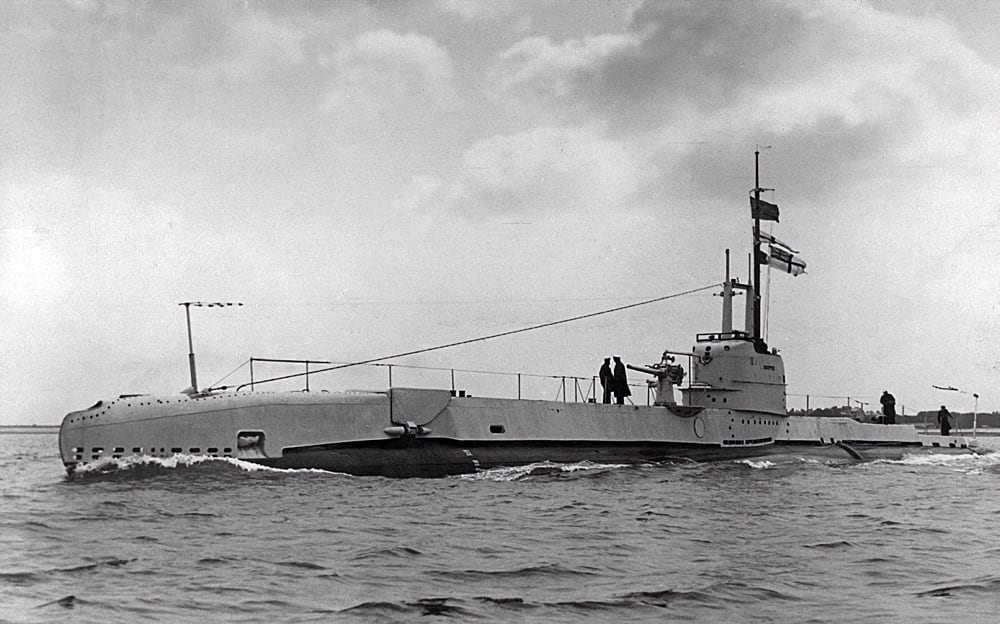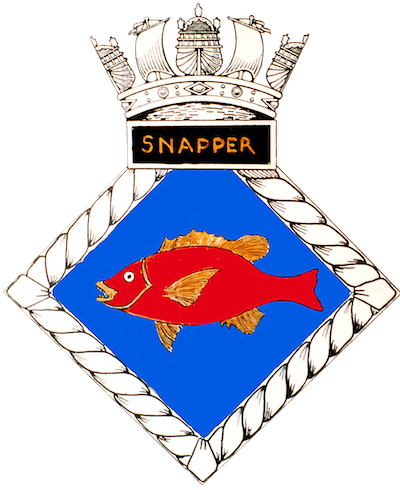 HMS SNAPPER (Lt G V Prowse) had returned to the UK from the Mediterranean at the beginning of WW2 commanded by Lt Cdr W D A King. After a short but eventful patrol in the North Sea, where King managed to save the day by driving SNAPPER off a shallow bank by the Dutch coast, she underwent refit.
She was ready for sea in January 1941 and, because Lt Cdr King was in hospital, sailed for her 13th patrol under the command of Lieutenant G V Prowse. She sailed from the UK on 29 January 1941 for a patrol area in the northern part of the Bay of Biscay and was ordered to leave her patrol on 10 February to rendezvous with her escort on 12 February.
Three German minesweepers were attacked by a submarine in a position consistent with SNAPPER patrol area on the night of 10 February. In response, fifty-six depth charges were dropped and, although no concrete evidence of a sinking was noted, a strong sonar contact was seen to fade. No definite cause for SNAPPER loss has been identified but it is probable that she was fatally damaged by the minesweepers.
There is a bench dedicated to the memory of HMS SNAPPER in the churchyard of All Saints Parish Church, Wraxall, North Somerset.
PEOPLE WHO DIED WHILE SERVING IN THIS UNIT