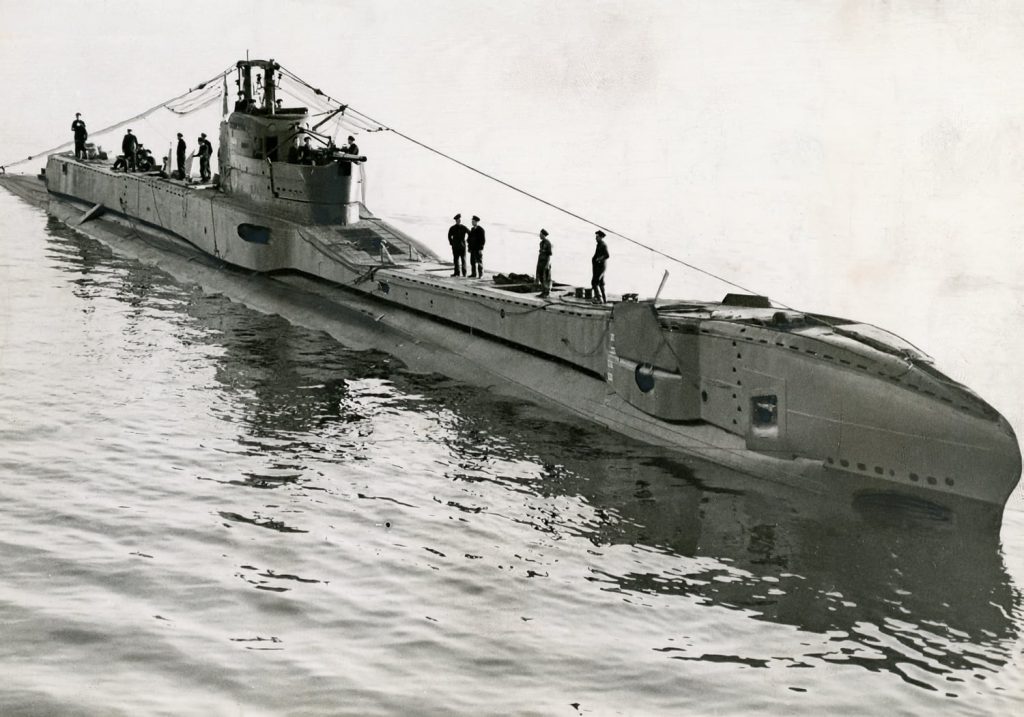 HMS THUNDERBOLT (Lt Cdr C B Crouch) had originally been commissioned as HMS THETIS (q.v), which foundered in Liverpool Bay during her sea trials in 1939. After salvage she was refitted and re-commissioned as HMS THUNDERBOLT, sailing for her first war patrol on 3 December 1940.
She sailed for her 15th and last patrol from Malta on 9 March 1943. On Friday 12 March, THUNDERBOLT torpedoed the Italian merchantman Esterel which was part of a convoy on passage to Tunisia. Escorts attached to the convoy searched for the submarine and good sonar contact was obtained. Seven attacks were carried out that resulted in oil appearing on the surface. It was considered by the Italians that the submarine had been damaged but not sunk and the search continued for 2 more days.
On 14 March, the escort Cicogna regained sonar contact on a submarine and sighted a periscope at a range of one mile. The echo became stronger and, to the Italians surprise, the periscope was sighted again no more than 7 feet from the escort. A 24-depth-charge attack was ordered from what was effectively point-blank range and a huge explosion forced the stern of the submarine out of the water.
The submarine was lost with All Hands, but not listed as overdue until 28 March.
PEOPLE WHO DIED WHILE SERVING IN THIS UNIT