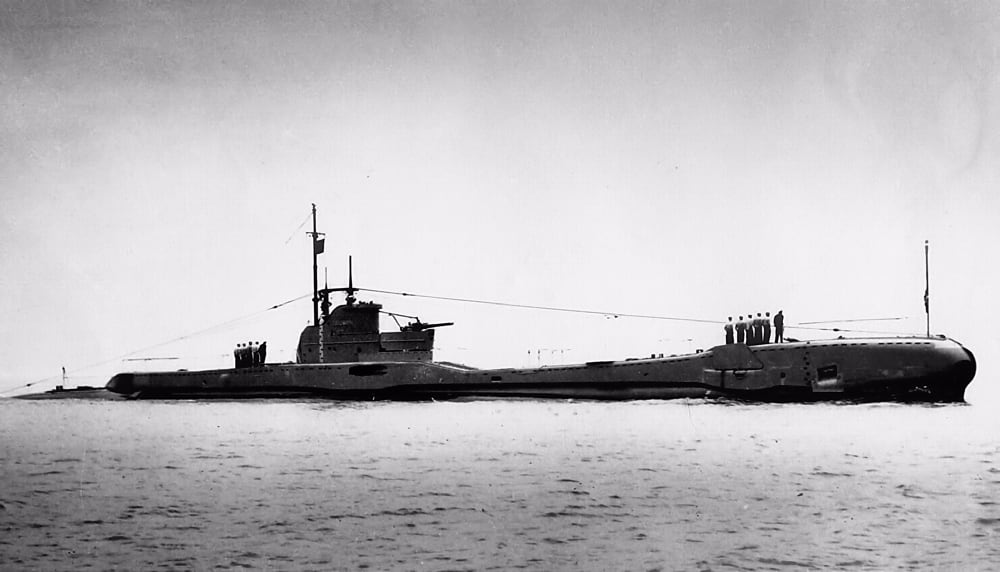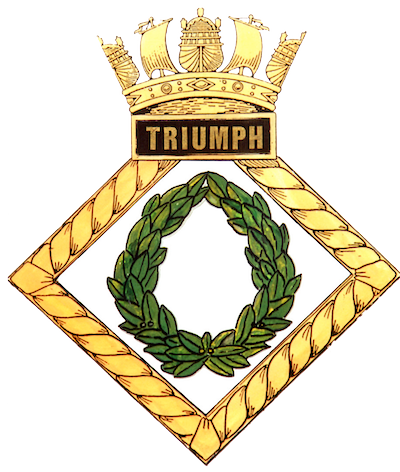 HMS TRIUMPH (Lt J S Huddart) sailed from Alexandria on Boxing Day 26 December 1941 for a patrol in the Aegean with instructions to land a party of agents on Antiparos, returning later to re-embark them, together with any escapees who might have been collected.
Four days later she reported that she had safely landed the party, but she failed to make the rendezvous on 9 January, and nothing further was heard from her. There is no Axis record of her loss; it is likely she struck a mine off Milo.
In 2023 it was announced that, after a 25 year search, what is almost certainly the wreck of TRIUMPH has been discovered by Greek diver Kostas Thoctarides in the Aegean Sea, at 203m, several kilometres off Cape Sounio on mainland Greece. The bow section has catastrophic damage but it is not yet determined whether this was caused by a mine or by a malfunction of one of TRIUMPH's own torpedoes. See this article from Divernet.
It is known from German records that a submarine, which could only have been TRIUMPH, made an unsuccessful attack on a tug towing a barge around Cape Sounio on the morning of 9 January, and that it was that night that the submarine was to have conducted the pickup from Antiparos. Thus we now know that 9 January 1942 is the actual date that HMS TRIUMPH was lost, although the official date of the crew's death, based on being overdue at the end of patrol, remains 20 January 1942.
The website of the HMS Triumph Association has much information about the submarine and her crew. Many of the stories and photographs of crew members here have been sourced from their site, with thanks to the Association and the family members. The author of that site would very much welcome it if any family members not represented there would get in touch.
PEOPLE WHO DIED WHILE SERVING IN THIS UNIT