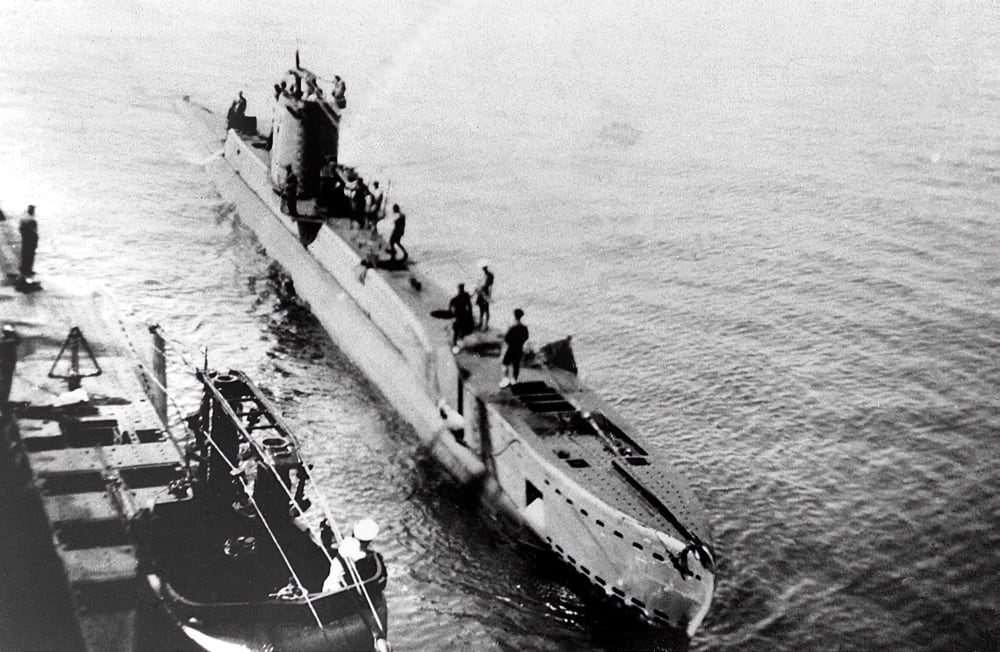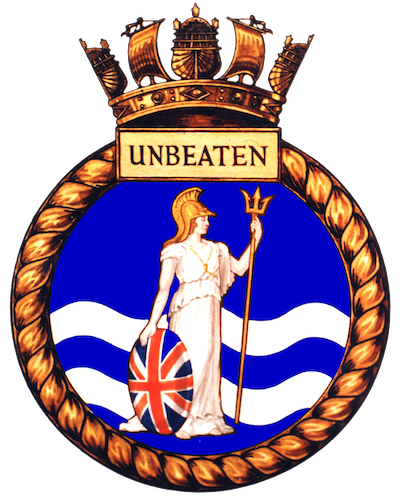 HMS UNBEATEN operated most successfully as part of the 10th Submarine Flotilla based in Malta when under the command of Lt Cdr E A Woodward. She was one of six Royal Navy submarines to have sunk 2 enemy submarines. In early 1942 she was attacked by German bombers whilst dived in Malta Harbour (submarines dived during the day as protection against bomb attack). Her torpedo tubes were badly damaged, and she had to return to the UK for repairs.
Following repairs, on 23 October 1942, UNBEATEN sailed under the command of Lt D E O Watson from the Holy Loch, to carry out a SOE mission to land a party just north of Vigo in Spain. On the night of 2 November she reported mission successful. She was then ordered to deploy to a patrol area in the Bay of Biscay. She did not respond to instructions issued to her after 6 November.
A Wellington bomber of 172 squadron took off at 1745 on 10 November to patrol the Bay of Biscay and just after midnight was ordered to attack a submarine. A submarine was duly sighted and attacked with depth charges and machine guns. This submarine is believed to have been UNBEATEN which was subsequently reported lost with All Hands.
PEOPLE WHO DIED WHILE SERVING IN THIS UNIT