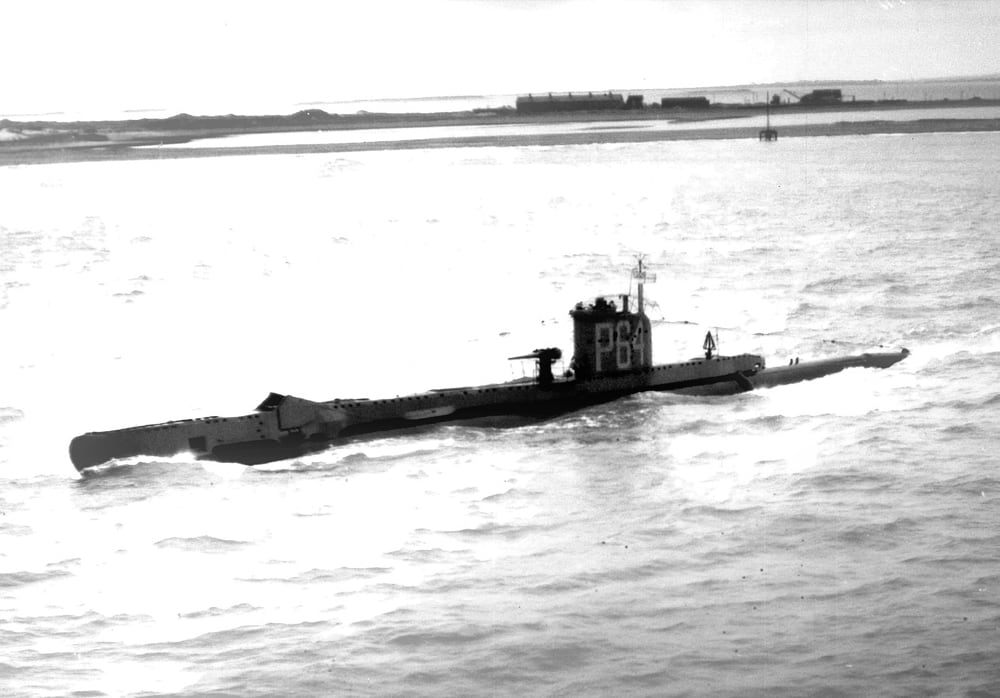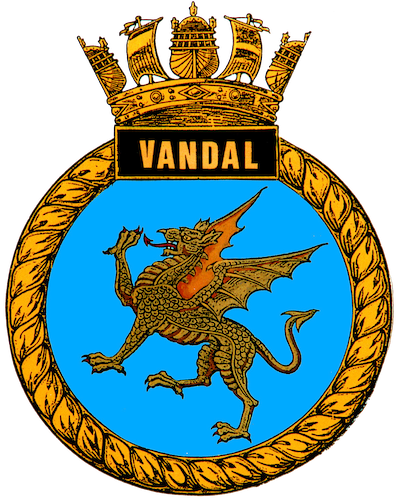 HMS VANDAL (Lt J S Bridger) was an improved U Class submarine launched on 23 November 1942. She completed acceptance trials and sailed for Holy Loch to join the Third Submarine Flotilla on 20 February 1943. Shortly after arriving, she sailed for the Clyde Exercise Areas to conduct 3 days of training prior to her first operational patrol. She was due to return to the Holy Loch on the evening of 24 February.
VANDAL was allocated areas around Inchmarnock Water and Kilbrannan Sound, just to the north and west of the Isle of Arran. She was expected to anchor overnight at Lochranza on the northwest coast of Arran. She was observed at anchor on the evening of 23 February and was expected to conduct a deep dive the following day.
She was observed leaving the anchorage at 0830 on 24 February but not seen again. A search was initiated on the morning of 25 February when VANDAL was 12 hours overdue, but nothing was found. Reports were received of a white smoke candle having been seen by HMS TEMPLAR on the afternoon of 24 February but, as this was not a recognised distress signal, no action was taken. HMS USURPER also reported having heard hull tapping noises. Both reports were investigated without result.
The wreck of VANDAL was not located until June 1994 and the information was made public on 13 December 1994. There is no obvious visible damage to the wreck and the actual cause of her loss remains unknown.
There were no survivors.
PEOPLE WHO DIED WHILE SERVING IN THIS UNIT