The Royal Navy is set to receive £4billion from the Government to build the "world's most advanced" attack submarines.
Three UK companies have won a £3.95billion contract to build a new generation of submarines for the Navy, as part of the country's AUKUS programme with Australia and the United States.
BAE Systems, Rolls-Royce and Babcock will develop the "hunter-killer" submarine programme.
Grant Shapps, defence minister, said the vessels would be "the largest, most advanced and most powerful attack submarines in British history".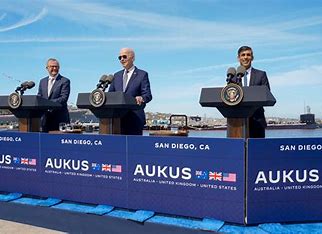 He said the submarines would ensure the "Royal Navy has the long-term strategic advantage it needs to keep Britain safe".
Speaking at the Conservative party conference in Manchester, Shapps said "these hunter-killer Aukus submarines will empower the Royal Navy to maintain our strategic advantage under the sea".
He also said the investment will support thousands of jobs.
The Ministry of Defence said: "UK businesses will be behind the design and manufacture of the world's most advanced submarines, following the awarding of £4 billion of contracts today (October 1).
The Aukus pact was announced in March 2023 by the leaders of the UK, US, and Australia in an effort to counter China's ambitions in the Indo-Pacific region.
The pact aims to provide Australia with nuclear-powered submarines by the late 2030s.
Both the UK and Australia will use the SSN-Aukus submarines, which will be based on a British design.
The nuclear-powered vessels will bolster Australia's current diesel-powered fleet.
"We're incredibly proud of our role in the delivery of this vitally important, tri-nation submarine programme," BAE Systems Chief Executive Charles Woodburn said.
Australian Defence Minister Richard Marles previously described the AUKUS deal as "the biggest step forward in our military capability that we've had since the end of World War II".
Original article here Royal Navy set for major power boost with £4bn attack submarines – 'Most powerful in British history' (msn.com)