All merchandise on this page is designed, produced and sold from external companies.

Every item on this page will have a monetary donation from each sale going to The Submarine Family.

Details of prices and donations to TSF are within each item's description.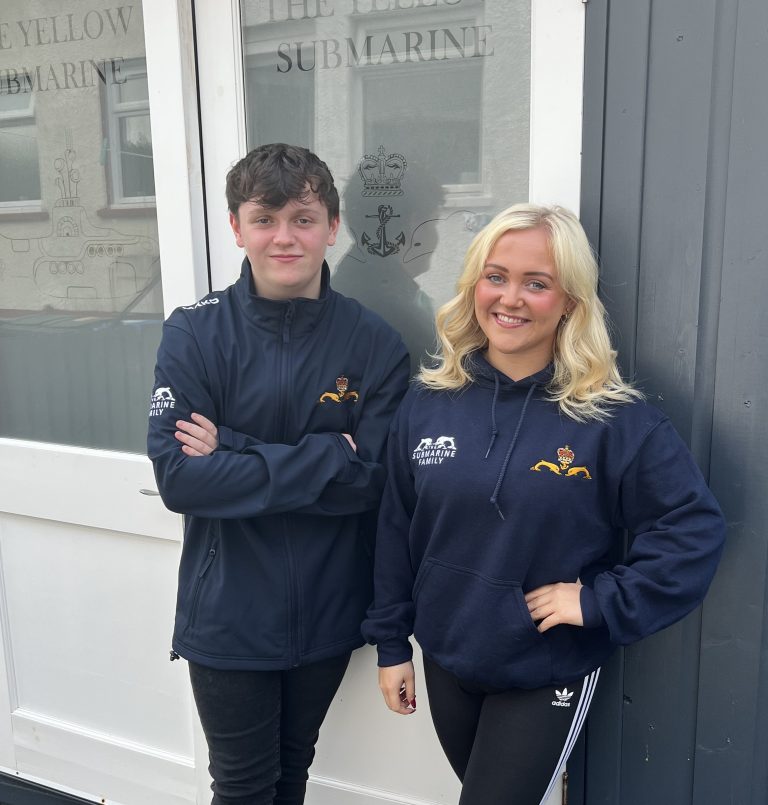 TSF Kitworld clothing
We are delighted to have teamed up with Kitworld to produce a fantastic range of TSF clothing.
Kitworld have produced rugby tops, polo shirts and running vests all by the amazing Mako clothing manufacturer.
£5 from the sale of each garment will go to TSF.
The garments are made to order and will be delivered within 3 – 4 weeks of order.
You can make your order here The Submarine Family – Kitworld Ltd : Bespoke Kit and Sportswear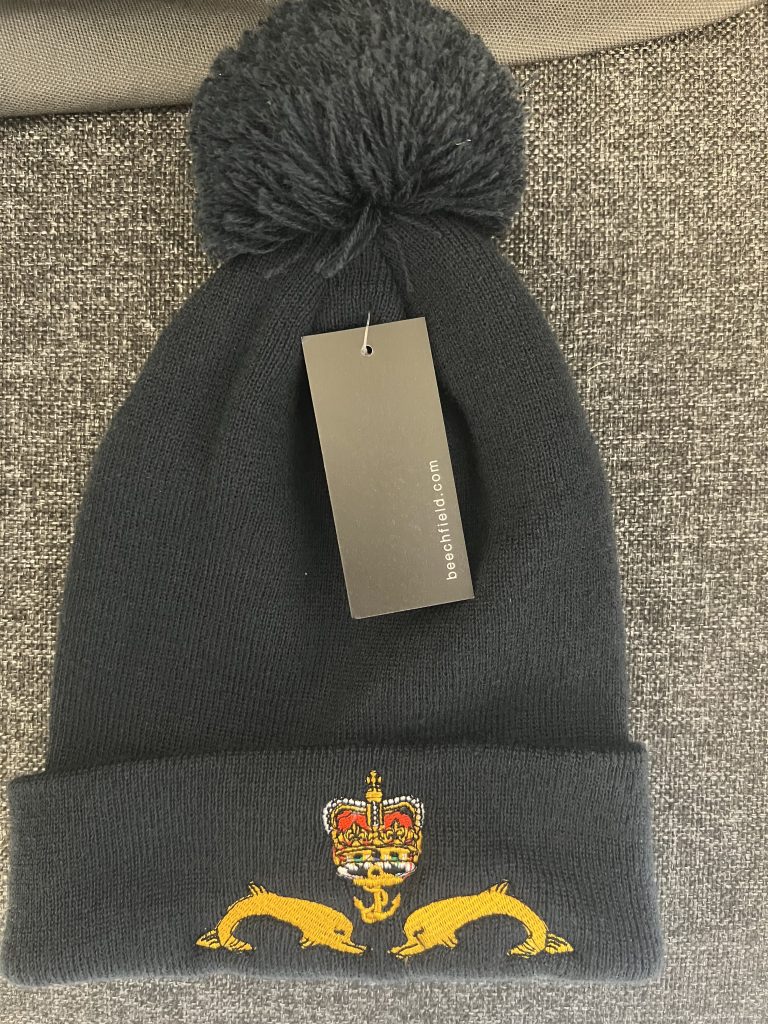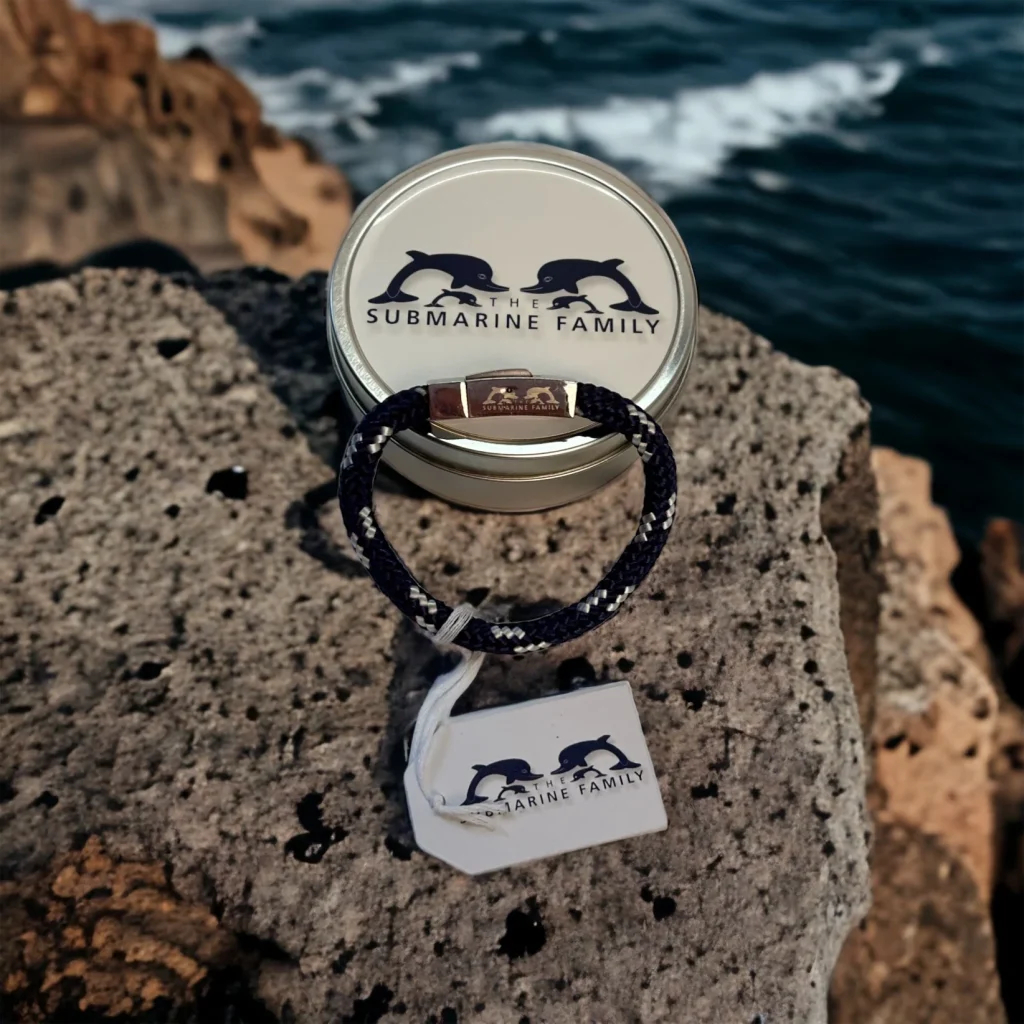 The Submarine Family Wristband
This exclusive Ropelet has been designed for the Submarine Family. It is etched on the stainless steel clasp and comes with a gift tin. Its click lock clasp adds to its style. Made in the Submarine Family colours in rope.
£10
Purchase Here  The Submarine Family Ropelet Wristband – Royal Navy Shop
The Submarine Family Key Ring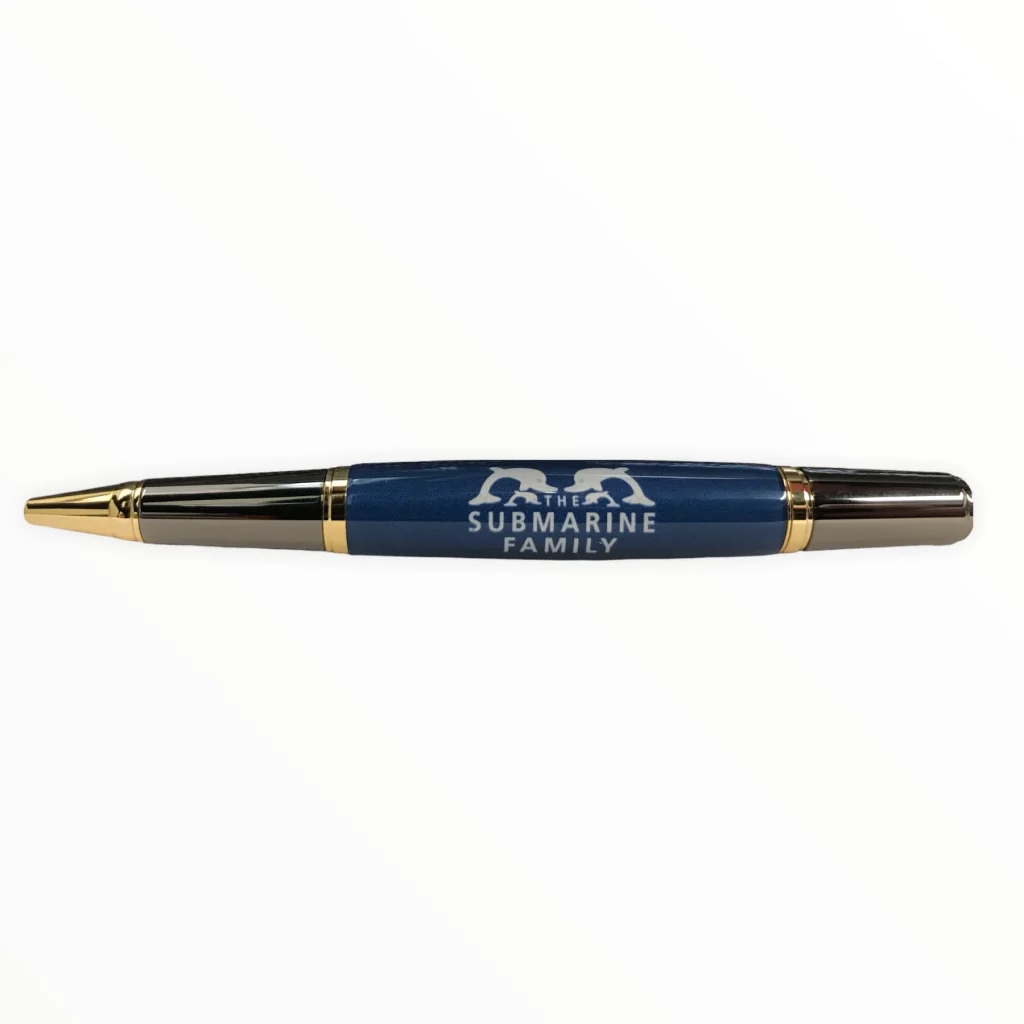 Hand turned Submarine Family Pen.
At Crafted Ink we pride ourselves on the quality of our workmanship.  We offer a range of bespoke pens which are hand made to the customer's specific requirements.
We create unique pens using the very best materials meaning that you can rely on the quality of our products.
From our workshop nestled in the East Devon Area of Outstanding Natural Beauty our pens are hand turned with care and precision.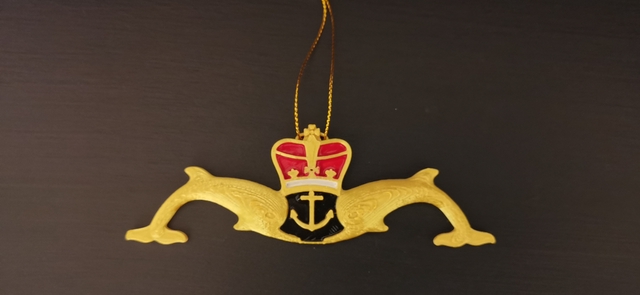 Xmas Tree Decoration Dolphins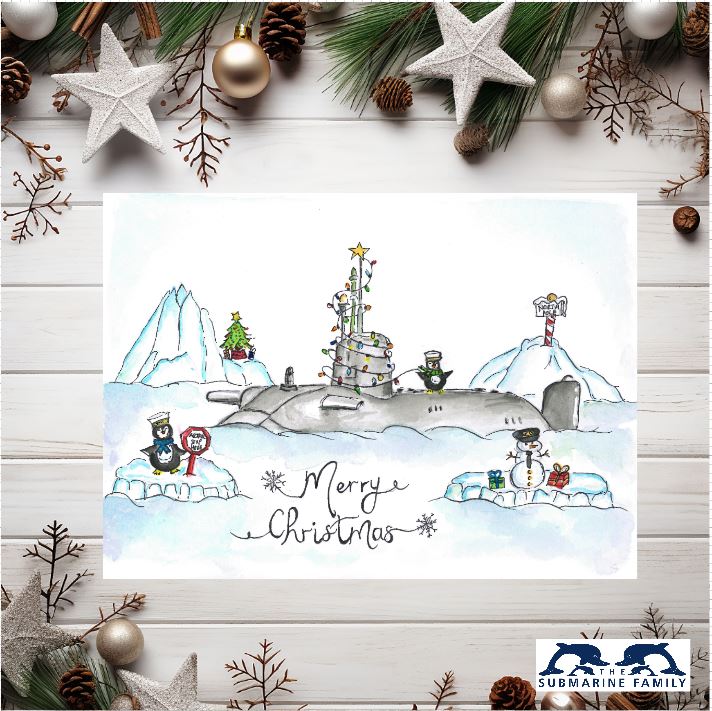 TSF Christmas Cards
Fun themed Submarine Christmas Card. Will be available to purchase in HMNB Clyde Wardroom, MoD Main Building and the RNSMS or direct through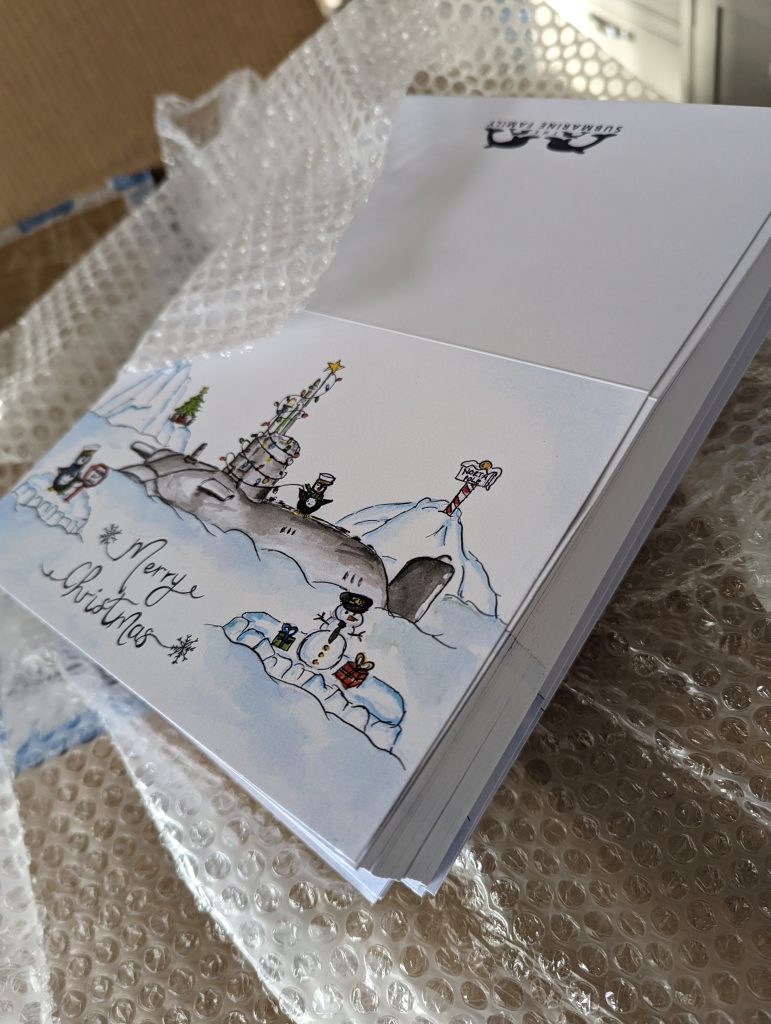 £2.50 each and all proceeds raised will support 'The Submarine family '
Any questions please contact Lt Cdr A. Davis [email protected]