Hundreds of millions of funding to modernise thousands of houses.
Repair teams and call centre staffing increased ahead of winter.
£400 million prioritised for accommodation through Defence Command Paper Refresh.
Service families will see thousands of military homes modernised, with preparation work already underway, and repair staffing bolstered ahead of the winter period.
A £400 million investment over the next two years was prioritised for accommodation in the Defence Command Paper Refresh to ensure good quality accommodation is provided to Service Personnel and their families. The work to modernise thousands of homes is underway, from kitchen and bathroom refits to new doors, windows and roofs to improve thermal efficiency.
In addition, this winter, contractor repair teams at Amey and VIVO and call centre staffing at Pinnacle has increased to respond to anticipated seasonal demand for maintenance to Service Family Accommodation. 
The £400 million investment into military homes over the next two years will deliver:
Kitchen and/or bathroom refits in more than 1,000 homes;
Boiler and heating upgrades for around 1,500 properties;
More than 4,500 damp and mould remediation packages;
Major work for more than 4,000 other properties to improve thermal efficiency, to prevent damp and mould and reduce the cost of living for service families. These works will include new doors, windows, roofs and the installation of external wall insulation; and
Extensive, high-quality refurbishments of around 1,000 currently unused homes to increase the number of modern homes available to Service families.
Defence Secretary, Grant Shapps said:  
Our Armed Forces go above and beyond to serve and keep us safe, so it's imperative they live in good quality accommodation – often that is not the case.

I will not stand by and let this continue. This funding is just the beginning and military accommodation will always be a top priority.

By investing in our estate, we are investing in our people, ensuring they have modernised properties, and fast and effective help when issues arise, to reflect the selfless dedication they provide to us as a nation.
Responses to housing issues last winter were completely unacceptable and action was taken to withhold payments from our accommodation contractors to the fullest extent possible. Substantial progress has been made to improve performance since then and we are approaching this winter with a dramatically lower number of open complaints and overdue works. 
The MOD has been working with contractors to further develop severe weather contingency plans to cope with severe weather events, and to ensure services can deliver and recover quickly to minimise disruption to families.   
Defence Infrastructure Organisation Chief Executive, Mike Green said:
We want to ensure that military families have the quality of accommodation that they expect and rightly deserve, and through the £400 million investment we will continue our work to modernise and improve homes for thousands of families.

The service that many families experienced last winter was just not good enough and we have worked closely with our contractors to put plans in place to help us respond to the challenges that the colder months bring.
To ensure the right resources are in the right place at the right time as winter progresses, DIO and our contractors' winter planning activities include: 
Pinnacle call handling capacity increased by 55%.
Amey resources increased by 40%. 
VIVO has additional out-of-hours staff for urgent repairs and have created a Customer Experience team to better manage contact with families regarding issues and appointments.
Better availability of parts, including temporary heaters which are distributed nationwide. 
Agile resource allocation processes during the coldest months.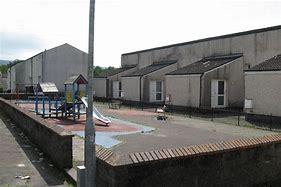 Military accommodation will continue to receive investment over the next decade to ensure the upkeep and maintenance of the defence estate.
To talk openly about accommodation issues being faced, and to help solve the problems long-term, Service Personnel and both current and former, were invited to share their experiences with the House of Commons Defence Select Committee.
Original article can be found here Upgrades to thousands of military houses as winter response teams bolstered – GOV.UK (www.gov.uk)